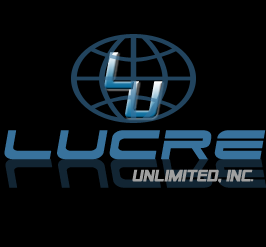 Welcome at Lucre - Your IT service provider
We are a web development, software development and consulting firm based in India & UK, providing customized web development, software development and data processing solutions to businesses and to act as a offshore development center for overseas development firms.

Lucre has initiated to help business enterprises achieve efficiency and effectiveness by taking them into the e-world, being partners in e-revolution. Since then, everyday we have grown, evolved and metamorphosed to the present, gained in size as well as knowledge, attempting for greater heights. Today we have a customer base covering

India, EUROPE, USA, UK, AUSTRALIA & Middle East

.

We are different-
Unlike many web service provider who are rigid, inflexible, unhelpful and believe in instant gain, leaving their customers in the dark, we are different.
What we offer-
We offer complete range of web technology related services. Our services includes web design, application development and web promotion, web hosting, multimedia, data processing and consultancy providing our customers with cutting-edge technology and enabling them to compete in the revolutionary e-Business arena.
Our Commitment-
At Lucre, we are committed towards achieving high levels of customer satisfaction by ensuring quality, cost effective and timely solutions. It would be our endeavor to achieve this with technical, financial, business and moral excellence.

To discuss your requirements further, please feel free to contact us at any time. We would be delighted to offer our best to you.

Quality is a holistic concept -
Quality is an all encompassing part of our business and lives. Strong quality processes are built into every area of work.
Quality by all means can be described as the tool that ensures complete customer satisfaction and in turn the only way to measure customer satisfaction is quality.

In websites the concept of quality can be explained in terms of following:
Operative factor
Performance
Workability
As per the Operations related factor the websites can be thought of quality only if:
Presentations is good
Appealing and catchy
Easy navigation
Information rich content
User-friendly
Any website can have proven standards of quality if the website is able to deliver its message of development i.e. the reason why it was made and how efficiently it was able to do the same.