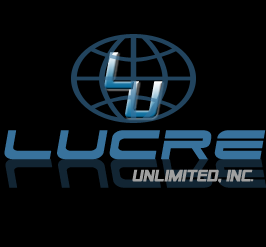 Looking for web page design services?
Your search ends' here.... creating a website has never been easier!!!


Let's define a website that can be rated as user friendly what it needs to have.
Perfect look and feel,
Ease of navigation,
Interactive
Easy and fast opening pages web pages.
At Lucre, we ensure that we provide the best of facilities for Customer's Satisfaction by making a unique and sleek design so, that it gives the customer just the kind of look he desires. Your promotion is our aim. Be it a small business or a mid-size business venture, it always requires sharp minds to understand the trade requirements of any regional market and at Royalways you get just the right brains to work just in accordance with your kind of market.
Web-design can be considered as the practice of creating, presenting and arranging the text matter in an innovative manner so, that it promotes business of our customer. World Wide Web has lately been considered as a great measure to promote businesses at much affordable rates than any other means.


Any web-design work should have the capacity of raising customer's interest in the website and mainly in the kind of service it provides. Unless the layout of the website is attractive the website does not get the stay of visitors on them.




Website Makeovers: Someone rightly said "The only constant thing in life is "

Change

". Same is the case with your website every time a user logs on he expects to see something new, we at Lucre make it a point to change things for better, making things look fresher ensuring professional and elegant outlook. We do this by cascading style sheets (CSS), flash strips, and templates. Technically, Website makeover can be addressed as a renovation, an opportunity to focus on what is best in it and changing to excellent and concenterating on things that need an improvement, according to the user requirements.

The idea of

re-designing

originates from the fact that every time people come to a website in search of something they are looking forward to new, different and catchy look. Re-designing is different from make-over. Make-over is simply refining the old but re-designing is the act of creating a design out of scratch. At Lucre we aim to completely re-define the entire concept and create design so well sorted out that it hardly needs any more improvement.


The ideology is "Excellence is hard to improve".